Disclaimer: Due to the current uncertainty regarding coronavirus, many events are being cancelled. Please contact the event organiser directly via the contact details on the listing if you are unsure.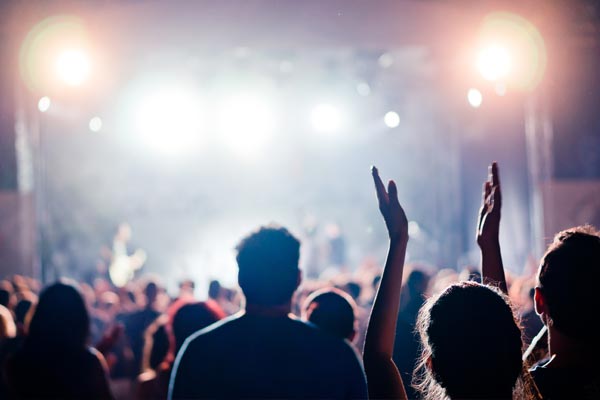 Lez Zeppelin USA
Fri 23rd Oct 2020, 8:00 PM - 12:00 AM

11 The Esplanade, St Kilda VIC 3182
Lez Zeppelin! All Girls All Zeppelin Oz tour 2020
Direct from the USA Returning in 2020 due to overwhelming demand and sold shows in 2019. Formed in 2004, LEZ ZEPPELIN is the longest running and most successful Led Zeppelin tribute band in the world, having played the number one rock festival in the world, Bonnaroo! and the coveted Maddison Square Gardens, twice.
They've been featured on BBC, CNN, ABC, CBS, FOX and MTV. They've featured on numerous festival bills, including Hellfest (France), Rockstock (Canada), Concert for Mumbai (India), Beerfest Asia, Download (UK) and Rock on The Range, and over 1000 concerts on every continent for the past 15 years.
With Steph Panes, recognised as the best female rock guitarist on earth and Leesa Squyres as the number one female rock drummer it's no wonder New York Rock magazine SPIN called them THE MOST POWERFUL ALL-FEMALE BAND IN ROCK HISTORY and the Guardian of London calling them THE BEST TRIBUTE BAND IN THE WORLD
The ultimate compliment came from Jimmy Page himself who when he first attended their performance was compelled to say "THEY PLAYED THE MUSIC WITH SUCH SENSUAL PASSION AND ENERGY I COULN'T HELP BUT STAY ALL NIGHT" and Joe Perry of Aerosmith claiming "I'VE NEVER HEARD IT DONE BETTER"
Their inaugural Australian tour saw the group play 12 concerts to rave reviews, one journalist saying, "I've been reporting rock concerts in Melbourne for over 15 years and I thought I had seen everything, and then this happens!" in reference to the magic performance at the full house at Melbourne's Memo Music Hall
Whilst one venue owner said it took him 48 hours "To get over it" such was their power!
Marlain Angelides on vocals oozes the sexuality of Robert Plant and with her soaring vocals and high energy performance she certainly has no competitor on the world stage as a rocker, and completing the group is the versatile musical prodigy Joan Chew, who crosses between the Bass and Keyboards so seamlessly.
Lezz Zeppelin! All Girls All Zeppelin are coming to get you and if you think this is a gimmick you are very mistaken. 15 years sending audiences into a frenzy around the globe attests to that. Like fans have been saying for years "Ain't no dammed cover band"
NB. The performance at Anita's Theatre Sunday 11th October will be an Australian premier of the Whole Lotta Strings Show, featuring a string section and a choir.